Tumbl Trak has many industry leading innovators on our team.

Learn more about some of the people and products they helped bring to market.

SPOTLIGHT ON : Brett Wargo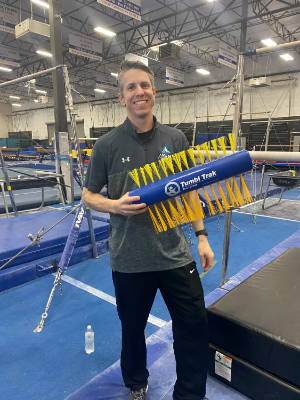 One typical day, Brett Wargo was watching athletes swinging front giants on bars when he saw a repeating problem - athletes breaking shape too early to avoid hitting the bar. The solution: The Porcupine Pad, a soft, tactile pad with bristles that offers athletes confidence. Brillant!
SPOTLIGHT ON : Tom Forster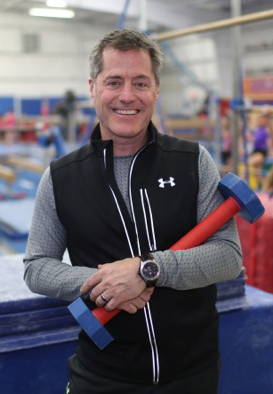 Forster Bar, Funsticks, Handstand Homework Mat, Carpet Overlay
Experience and a creative mind led Tom Forster to develop a variety of products with Tumbl Trak including a genius tool that helps athletes perform skills that involve shifting wrists on the bar.
This well known tool, known as the Forster Bar, has been a staple of gymnastics programs since 2011.
Tools designed for success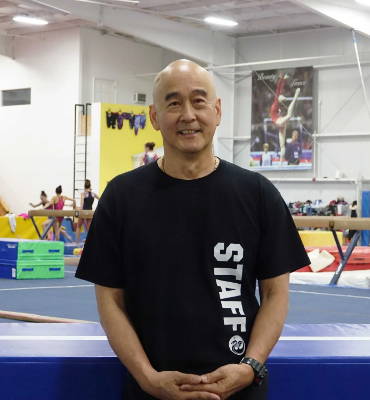 Al Fong Spotting Block System
Al Fong of GAGE Center in Missouri, USA has figured out how to make BARS a favourite event in his gym by innovating drill stations using the Al Fong Blocks to help athletes develop strength, shapes and techniques that have the most benefit for progressing.
SPOTLIGHT ON : Leonard Isaacs
As the mentor to Tumbl Trak's founder, Doug Davis, Leonard Isaacs helped to develop some of Tumbl Trak's most pivotal and important products like the Laser Beam and Pit Pillows.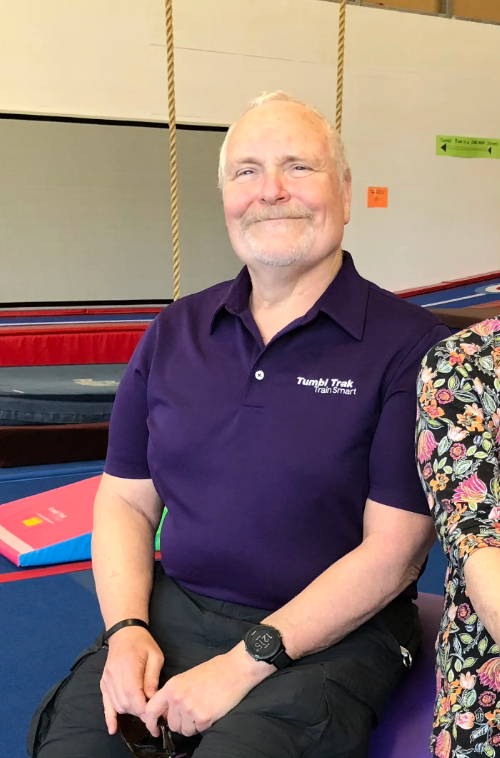 Doug Davis is considered our company's Original Innovator.
It's hard to imagine how the trajectory of the sport of gymnastics might have been different without the invention known as The Tumbl Trak.
Although Doug is the first to share credit with others who inspired the creation of the extra-long open-ended trampoline that made coaches in the early 1990's wide eyed and inspired.